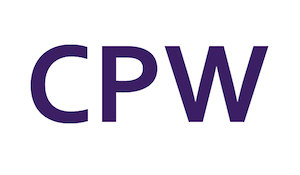 Cascade Party of Washington
Preamble & Bylaws
Article 1:Names and Objects
Article 2: Provisions of the Constitution
Article 3: Party Leadership
Article 4: Qualifications for Membership
Article 5: Nominations and Campaigns
Article 6: Legislative Party
Article 7: Website Terms of Use
Article 8: Resolutions and Platform
Article 9: Federal Party
Article 10: State and Local Parties
Preamble:
Cascade Party of Washington is an association and online effort that is a new type of political party dedicated to unifying citizens who support greater governmental transparency, increased democratic participation and a defense of basic civil liberties.
Built around the technological concept of Open Source, we see the Cascade Party of Washington as a platform via which citizens can get access to maximum information and participation in the decisions that impact our lives.
The shadowy and expensive processes of seeking and holding political power via scheming political consultants, antiquated and secretive political parties and politicians as celebrities have become detrimental to progress.
Cascade Party of Washington intends to overcome the current political parties' arcane methodologies and pseudo-ideologies/distractions by using the currently available means of communication to create a unifying bottom-up political voice that can balance all our wildly diverse views while keeping an eye on our common intention — to bring about the end of secretive elite politics and deliver increased liberty and power to the people. We intend to empower citizens in a fair, free and open society in which we seek to balance values of liberty, an informed citizenry, general welfare, justice and tranquility in a more perfect union.
Using technology, our aim is to provide a powerful, collective voice to citizens in real-time with electronic communications, information tools and social media as fundamental drivers of change. We recognize a transparent, more productive and inclusive political association as a fundamental right and expectation by all.
We aim to disperse power by way of an informed and connected citizenry engaging our public institutions so that they must respond to our voices. Our social media applications will enable Cascade Party of Washington to grow and become a dominant force in politics, providing citizen-launched initiatives, fact checking, discourse, and achieving results via activism and by pushing for legislation.
Cascade Party of Washington will also foster scientifically literate examinations of the major crisis points in our states, our country and the world, bringing together experts with common citizens in online and real world forums with the purpose of suggesting critical paths to resolving these problems.
Cascade Party of Washington intends to become part of the electoral process through fielding candidates of our own, fusing or endorsing electoral candidates.
We believe that by being responsive to the implicit potentials of communications technologies as they occur; by being open to a diversity of voices from below; and embracing hybrid vigor in political views, Cascade Party of Washington can provide the vessel for the reform we need to open up our political system.
BY LAWS
ARTICLE 1: Name and Objects
1.1
The name of the Party shall be the "Cascade Party of Washington", and is referred to in this Constitution as "the Party".
1.2
The objectives of the Party shall be:
1.2.1.
To provide a forum for all citizens to have their say and influence the policies and platform of the Party.
1.2.2.
To seek to achieve the objects set forth in the Preamble to this Constitution.
1.2.3.
In order to achieve such objects, we seek to; secure the election of the party's candidates as members of local, state and federal elected public authorities, to fuse with other parties, endorse existing candidates.
ARTICLE 2: Provisions of This Constitution
2.1
The constitution may only be altered by two-thirds majority vote among paying members in accordance with article 8.3.
ARTICLE 3: Party Leadership
3.1
The Party leadership shall initially consist of the following officers:
Chair, Vice Chair, Secretary, Treasurer, Charter Review Committee (3 members). Any party officer, except Chair, may also serve as members of the Charter Review Committee. All party officers must be paid members of Cascade Party in good standing per 4.1.
3.2.0
Officers in 3.1 shall constitute an executive committee of the Party. This committee shall:
3.2.1
Communicate with the federal party and state parties.
3.2.2
Retain legal counsel on behalf of the Party.
3.2.3
Be acting federal party until one is duly organized among the states.
3.2.4
Allocate funds to the federal party, state and local candidates.
3.3.0
Duties of Chair
3.3.1
Preside over the executive committee. Preside over in-person and online conventions.
3.3.2
Party spokesperson.
3.3.3
Hold authority over executive director.
3.3.4
Liaison between rank and file members and Charter Review Committee.
3.3.5
Communicate with legal counsel on behalf of executive committee.
3.3.6
Provide members a monthly report regarding affairs of executive committee and state of the Party.
3.4.0
Duties of Vice Chair
3.4.1
Fill the Chair position in absence of the Chair.
3.4.2
If the Chair's office becomes vacant, the Vice Chair shall become chair to serve out the term.
3.5.0
Duties of Secretary
3.5.1
Keep a record of all party leadership proceedings.
3.5.2
Oversee party elections.
3.5.3
Maintain membership roster
3.6.0
Duties of Treasurer
3.4.1
Audit accounts of party staff.
3.4.1
Manage party funds and disclose campaign expenditures required by state and federal law.
3.7.0
Duties of Charter Review Committee
3.5.1
Rule on resolutions and platform submissions and challenges. The committee must rule on the validity of resolution and/or platform challenges within 14 days of notice from the party chair. Resolve controversies. Review suspensions and expulsions.
3.8
The term of party officers is from February 1 of an odd numbered year to February 31 of the following odd numbered year. Officers are elected in accordance with article 5.4.
3.9
Party officers may be financially compensated.
3.10
The party is funded by donations from members and others. The detailed finances of the party, including all donations, will be posted on the website and updated monthly in a format that makes it transparent for citizens to review. Any donations received over $250 will be tweeted by the official party Twitter account using the hashtag #osparty within 3 days of receipt and will include the donor name and donation amount.
ARTICLE 4: Qualification for Membership
4.1.0
Membership in the party is open without discrimination based on race, national or ethnic origin, religion, sex, sexual orientation, gender, age or physical disability. To be eligible for membership in the Party, a person must:
4.1.1
Be at least 16 years of age.
4.1.2
Support the purposes and constitution of the Party.
4.1.3
Not be a current member of any other political party.
4.1.4
Apply for membership in the Party by joining our social media and paying the dues of $0. Joining our social media requires agreeing to our terms of use, and making the following declaration: "I agree to follow the bylaws and website terms of use of the Cascade Party of Washington. I declare that I will not use the Party name in public elections without permission and that I am not a member of another political party."
4.1.5
Be a U.S. citizen
4.2
After 30 days from the date of joining the website, the Party must promptly admit as a member each person who has joined in accordance with article 4.1..
4.3
A party member must live in Washington State. Residence in the local jurisdiction of public election is required for Party members to nominate and vote for candidates seeking office in those jurisdictions.
4.4
Each member must personally pay their membership fee.
4.5
The Party may refuse to admit any person as a member of the Party if it has reasonable grounds to believe that a person does not meet the requirements of Article 4.
4.6
Members may be suspended or expelled on the following grounds:
4.7.1
Dues are not paid within 30 days of the party accepting an applicant's online application. Suspension is automatic thereafter with member privileges restored if dues are subsequently paid.
4.7.2
Violation of declaration in section 4.1.4
Article 5: Nominations and Campaigns
5.1
Any member in good standing and who meets the qualifications in this section is eligible to run in the Party's online primary.
5.2
A fee of $250.00 is required to qualify run on the nomination candidate list.
5.3
Candidates for nomination must be 18 years old at the time of the public election and reside in the jurisdiction of the office they are seeking and meet state rules requiring candidacy.
5.4.0
Candidates for public office or for executive committee positions must file their declaration of candidacy by March 31 each year. Online nomination conventions will be held from April 19 –30. Executive committee members will serve terms per 3.8.
5.4.1
Members vote on-line by a preferential ballot on which the voter indicates their preference for nomination candidate. A candidate who receives 50% +1 of first choices on the ballot is deemed party nominee. If there is no majority, on each subsequent count, the candidate who received the least votes in the preceding count is eliminated, and that candidate's ballots are distributed among the remaining candidates according to the next preferences indicated. The first candidate to receive more than 50% of votes is selected as the nominee. A ballot is not spoiled because the voter has not indicated a preference for all leadership contestants.
5.4.2
In cases where no candidate for public office has declared a desire to run as a Party candidate by the March 31 deadline, the executive committee may, by majority vote, create a special online convention at a later date should a candidate show a desire to run for office at a later date. In those cases, there must be 14 days notice to the paid members living in that municipality before online voting can commence. Once open, online voting must stay open for 14 days. The latest date a special online primary may commence is 14 days prior to the state or municipality's filing deadline. The two at-large pesidential electors are elected with single transferable vote.
5.5
Candidates for nomination who lose the party primary (5.4) may not prefer Cascade Party, or any similar terms, on Top-Two "prefers party" disclaimer ballots and will be expelled from the party in accordance to section 4.1.4 of this constitution.
5.6
Candidates who win the party nomination must create a campaign finance disclosure web page open to the public.
5.7
Candidates are responsible for their own campaign public disclosures and must follow all state and federal laws including campaign contribution limits. If a candidate or elected official receives a donation in excess of $250, it must be disclosed on their campaign finance disclosure web page within 2 days of receipt. Disclosure must include the donor's name and donation amount.
5.8
Presidential elector elections are held on the first week of December following a United States presidential election for as many electors as the state is entitled per the rules of articles 4 and 5. Two electors are elected state-wide. Each congressional district elects one elector.
ARTICLE 6: Legislative Caucus
6.1
Open Source legislators will elect a leader among themselves in a manner of their choosing.
6.2
The Party legislative caucus may agree, among themselves, to a formal coalition agreement with other parties. A coalition agreement must have majority voting support (50% +1) among of the legislative caucus. Individual Party caucus members are only bound by terms stated in the coalition agreement. Outside of the agreement, Party legislative leadership will not use a whip system to control behavior of members to maintain rigid party discipline. The issue of abortion must not be included within a coalition agreement.
Article 7: Website Terms of Use
Our website seeks to provide a forum that fosters positive conversation and discussion.
The following are not allowed on our website and engaging in such may result in suspension or expulsion:
a. Anonymous or impersonating any person or entity, or falsely stating or otherwise misrepresenting your affiliation with a person or entity;
b. Transmitting any information that is unlawful, and in particular, that is harmful to minors, physically threatening, invasive of another's privacy, defamatory, obscene, or that contains hate speech;
c. Uploading, posting, emailing, transmitting, or otherwise making available any unsolicited or unauthorized advertising, promotional materials, spam, chain letters, pyramid schemes, or any other form of solicitation;
d. Interfering with or infringing the patents, copyrights, trademarks, service marks, logos, confidential information or intellectual property rights of others;
e. Stalking or otherwise harassing any other person;
f. Using the Site to engage in or assist another individual or entity to engage in fraudulent, abusive, manipulative or illegal activity.
g. Making mischief or sabotaging our procedures.
ARTICLE 8: Resolutions and Platform
The Party shall publish a platform and resolutions on March 1st of every odd numbered year.
8.1
Any member in good standing can propose a resolution, platform plank or a change to an existing platform plank or resolution
8.2
Sponsors name(s) shall appear under the resolution or platform plank title.
8.3
New resolutions and platform planks need to be submitted between November 1st – November 15th in even numbered years.
8.4
The Charter Review Commission will review all submitted resolutions and platform planks to ensure they are in compliance with Article 7 and that they do not substantially conflict with the Preamble of the constitution.
8.5
Voting on resolutions and platform planks is open from February 1st – 28th. Resolutions and platform planks that receive a majority (50% +1) vote of paid membership before the end of this period are adopted. Failing platform planks and resolutions can be resubmitted during the next resolution submission period.
8.6
Passed resolutions and platform planks may be challenged by a paid member by a submission of a challenge to the party chair. The Charter Review Committee must rule within 14 days of notification by the chair of the challenge submission as to its validity. Challenge will require 2 votes of the 3 members to be deemed valid.
8.7
A valid challenge must be put to an online vote of all paid members within 30 days of a challenge being deemed valid per 8.6. Voting on said challenge will remain open for 14 days. If the challenge receives 50%+1 of paid members it will be stricken from the party platform or resolutions.
8.8
An abstention is considered a NAY vote. There is no formal abstention vote / option.
8.9
No resolution, party plank or party principle regarding the abortion issue may be advocated by the party. Individual party members and party candidates may advocate and campaign their conscience on this issue.
ARTICLE 9: Federal Party
9.1
A federal party may be organized of committees representing each of the 50 states. State charters are only granted by the executive committee of the Federal Party.
9.2
This Constitution and any rules made herein bind the Federal Party and the State Parties. The federal institutions of the Party are together referred to in this Constitution as "the Federal Party". In all other regards a State Party shall be sovereign and shall be entitled to exercise any power not reserved to the Federal Party.
ARTICLE 10: State and Local Parties
10.1
State and local parties are not limited to the name "Cascade Party of Washington". State parties that are recognized by the Federal Party are entitled to four delegates to a national convention.